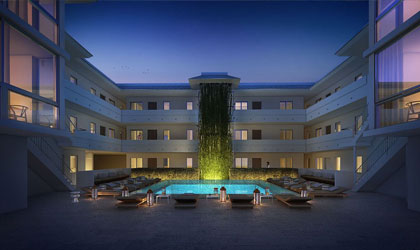 Interstar Services LLC is a property management company that enters into long-term business relationships with multifamily residential property owners in the Miami-Dade County area and invests in the property management, marketing plan and concierge services of the units. Our goal is to market said properties through a short-term rental model and guarantee the satisfaction of end customers through a customized approach to hospitality, customer service, maintenance and accounting of each of the properties we manage.
Interstar Services LLC is led by a team of professionals with strong experience in the real estate, hospitality and digital marketing areas; a combination that becomes fundamental considering that most of the commercial distribution of the units is done through websites and temporary vacation rental platforms that require deep knowledge in digital marketing.
By executing on an ambitious rollout plan, our goal is to become one of the leading providers of boutique short-term vacation rental properties in Miami-Dade County. With a clear understanding of South Florida's real estate market, a strategic partnership with Fortune International Realty and the ongoing advisement of leading interior design companies, we make sure we bring the latest and best to our properties; with a special focus on prime location, modern design, featured amenities, and competitive prices.